Here are some resources for you to download/print, to support your conversations.
Here are some of the books we mentioned during the programme, if you'd like to delve deeper. Click the image to buy each title.
The father of them all - Covey's book has sold over 15 million copies - driving effectiveness across the world.
In The 7 Habits Stephen R. Covey presents a holistic, integrated, principle-centred approach for solving personal and professional problems. With penetrating insights and pointed anecdotes, Covey reveals a step-by-step pathway for living with fairness, integrity, honesty and human dignity - principles that give us the security to adapt to change, and the wisdom and power to take advantage of the opportunities that change creates.
Millions worldwide have read and embraced John Kotter's ideas on change management and leadership. His now-legendary eight-step process for managing change with positive results has become the foundation for leaders and organisations across the globe.
By outlining the process every organisation must go through to achieve its goals, and by identifying where and how even top performers derail during the change process, Kotter provides a practical resource for leaders and managers charged with making change initiatives work.
Leading Change is widely recognised as his seminal work and is an important precursor to his newer ideas on acceleration published in Harvard Business Review.
A prominent Viennese psychiatrist before the war, Viktor Frankl was uniquely able to observe the way that both he and others in Auschwitz coped (or didn't) with the experience. He noticed that it was the men who comforted others and who gave away their last piece of bread who survived the longest - and who offered proof that everything can be taken away from us except the ability to choose our attitude in any given set of circumstances.
The sort of person the concentration camp prisoner became was the result of an inner decision and not of camp influences alone. Frankl came to believe man's deepest desire is to search for meaning and purpose.
This outstanding work offers us all a way to transcend suffering and find significance in the art of living.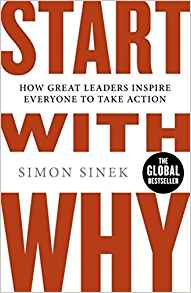 Why are some people and organisations more inventive, pioneering and successful than others? And why are they able to repeat their success again and again?
In business, it doesn't matter what you do, it matters WHY you do it.
Start with Why analyses leaders like Martin Luther King Jr and Steve Jobs and discovers that they all think in the same way - they all started with why.
Simon Sinek explains the framework needed for businesses to move past knowing what they do to how they do it, and then to ask the more important question-WHY?
Why do we do what we do? Why do we exist? Learning to ask these questions can unlock the secret to inspirational business. Sinek explains what it truly takes to lead and inspire and how anyone can learn how to do it.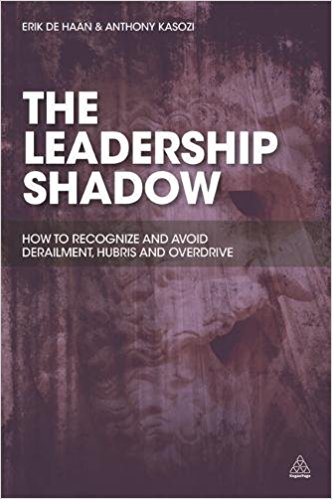 In today's fast paced, interconnected, and mercilessly competitive business world, senior executives have to push themselves and others hard. Paradoxically, to succeed as leaders, they also need to relate to others very well.
Under stress and challenge, the qualities executives have relied on to get them to the top and to achieve outstanding results can overshoot into unhelpful drives that lead to business and personal catastrophes.
The Leadership Shadow draws on the lived experience of executives to make sense of what actually happens when their drivers overshoot and they act out the dark side of leadership. It shows how executives can find stability in the face of uncertainty, resilience in the face of gruelling demand, and psychological equilibrium as a leader in the face of turbulence.
A practical and proven approach to successful change management. The key to successful change is to get the support and commitment of staff throughout the process. This book shows managers how to achieve this - and what will happen if they don't. The author explains what motivates employees in times of change.
Employees' needs must me met on five fronts: the provision of certainty; understanding of the purpose of the change; a feeling of control over their destiny; the replacement of old connections/relationships with new ones; and a commitment to the success of the change.
Packed with examples and case studies, the book provides a practical blueprint for leading people through change - an invaluable tool for any manager responsible for planning or delivering change.